AAVRCD

Incoming Travel Agencies Association
Costa Daurada

---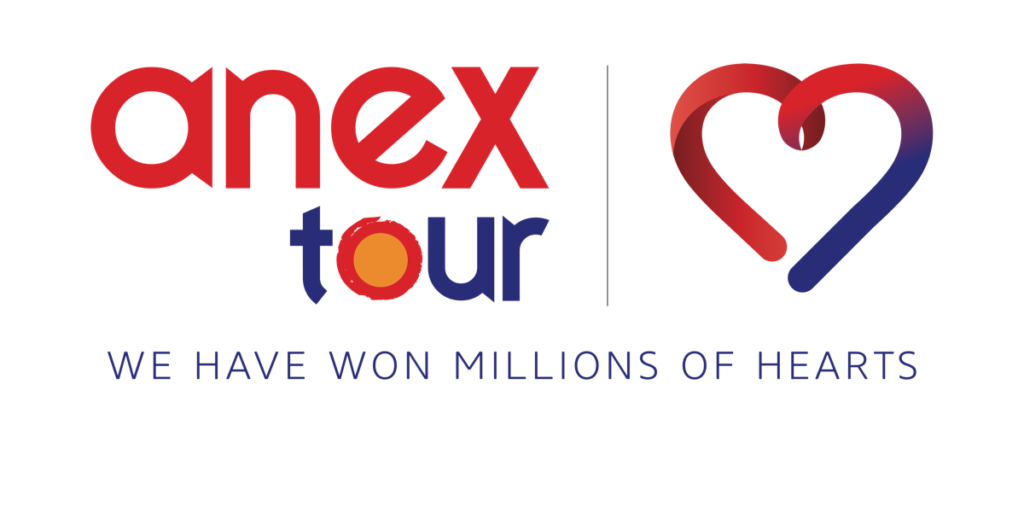 WE HAVE WON MILLIONS OF HEARTS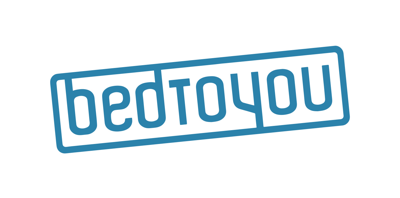 As the Bedbank of Avoris, we serve tour operators and wholesalers, offering you access to our portfolio of more than 100,000 hotels; composed of direct contracting in leisure destinations; with special focus on the Spanish Coast and Islands; national and international chains with presence in the Caribbean, and additionally, with the integration of product from some of the most important suppliers in the sector.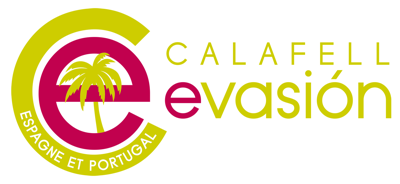 DMC in Spain & Portugal
Travel's designer
Group's specialist : tour, short stay, seminar, sport stay


A perfect match between a good product and an excellent service
Fit's
Groups
Tailor made groups
Flights
Roundtrips
Mice
Transfers
VIPS
Rent a car
Guides
Excursions
Tickets

ITravex is a DMC with services in destinations: Spain & Andorra. We offer a highly quality team based on experience knowledge and professional travel management.
Our team has over 20 years experience in tourism industry.
Our services:
Offline hotel accommodation bookings,
Online hotel booking. Our B2B it's offering over 200000 hotels all over the world with the best rates.
Most popular circuits.
Mice
Guides
Our motto is to gain common purposes together with any partner.

Incoming services Since 1982 :
Accommodation, excursions, transfers for groups
Travel & sports: golf, cycling, mountain trekking.
MICE
Dates:
VIAJES COSTA DORADA,S.A.
C/Major s/n Edif. Les Mimoses
43840 SALOU
Tel +34 977352808
E-Mail vcd@salouhotels.com

INCOMINGSERVICES – Destination Managment
The knowledge of the destination, our experience in ground services management, our powerful hotel contracting are our essence at the service to the client. Experts in incoming tourism.
TRAVEL FEEL TOURS – Roundtrip & Experiences
Roundtrips, tours and tour packages tailored to each need and customer in Spain, Portugal and Morocco.
XML BEDBANK – Online Distribution
Global distribution of tourism products. More than 30,000 hotels in the main tourist destinations (Coasts, islands, European cities …)
BOOKING ONLINE – Travel Agency Platform
B2B platform for tourist services. All product portfolio and all technological capacity, at the service of the travel agency.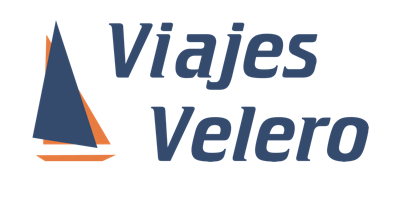 Viajes Velero devotes professionally and commercially through the organisation of tourist services. Its objective is to achieve the satisfaction and customer loyalty and to cover their different needs and motivations. Accommodation, excursions, flight ticket service, transfers, activities, masterclass … everything you need for MICE , families, young groups and sports groups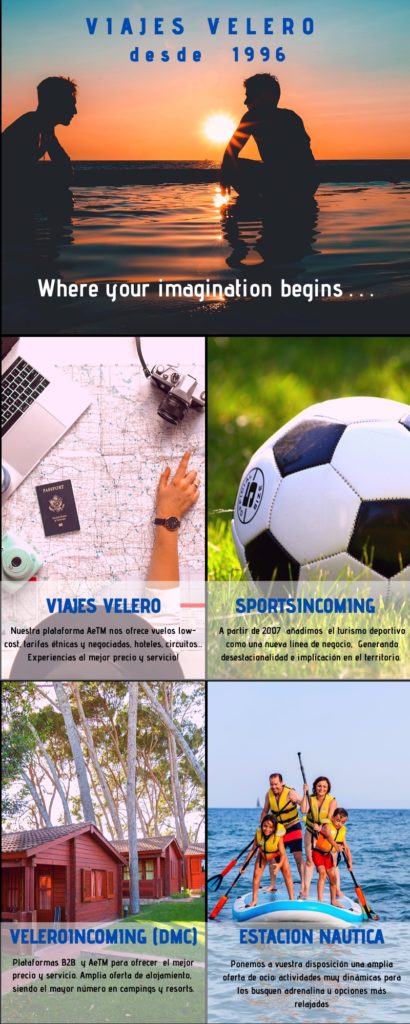 Phone: 977 353 207
Address: Avinguda Pau Casals, nº 3
43840 Salou
Email: comercial.reu@w2m.com
PLEASED 2 MEET YOU!
W2M DMC IS CURRENTLY ONE OF THE STRONGEST INCOMING TRAVEL AGENCIES IN SPAIN. MORE THAN 60 YEARS EXPERIENCE!
DMC specialists national and international destinations
Worldwide accommodation: more than 500.000 hotels
Hotel bookings
Technology: intuitive, latest and easiest online bookings platform
Transfers services & car hire
Activities & excursions
MICE groups and incentives
Round Trip Tours
XML Integration
Rep service
Airport assitance
Contracting support
AAVRCD is the association of Incoming Travel Agencies on Costa Daurada.
Our association was established with non-profit purposes on April 28, 1999.
It currently counts with most of the agencies that offer their specialized services in Costa Daurada.
Our basic tasks are:
– Defence and promotion of social and economic interests related to the activity of our associates.
– Contribute to tourism promotion and to internationalize COSTA DAURADA as a tourist destination.
– As an Associate member of the FEHT (Federation of Hotel enterprises and Tourism Companies) of Costa Daurada, we take part elaborating all the strategic plans of our tourist destinations, as well as in the training and improvement of human resources to contribute to a better quality in the service to the tourism.
– We are represented at the highest institutional level, in Tourist Boards of our destinations, in Private Organizations and in tourist associations of interest to participate in the persistent improvement of the tourist offer.
The AAVRCD-Associated Companies have a very defined specialization in inbound tourism and have extensive personal knowledge of Costa Daurada and all the tourist resources it offers. Always in collaboration with the best professionals and with our FEHT associates: Hotels, Apartments, Port Aventura, Campings, Restaurants, Commerce, etc. which allows to offer experiences and options that are unknown for other non-local operators.
As Added Value our Associated Agencies have the tools and knowledge to organize trips, excursions, visits and offer all those necessary services, centralized in a single provider, managing all these services for clients in one hand.
Our guarantee of Quality, Comfort and Safety in Service are backed by our years of experience.